Principles For The Safe Use Of Cleaning Chemicals
To ensure the safety of users, EGS adheres to the principle of using safe cleaning chemicals. This helps protect you and your family during storage and use.
To ensure the safety of users, EGS adheres to the principle of using safe cleaning chemicals. This helps protect you and your family during storage and use.
What are the cleaning chemicals?
They are products prepared from chemicals that clean all surfaces in a dilute solution state. These chemicals are applied in daily life and industry, such as in the cleaning process of floors, machines, production equipment, tools, etc. When dissolved in water, cleaning chemicals will reduce the surface tension between water and oily contaminants. Thanks to that, the stains are "dislodged" from the surface quickly.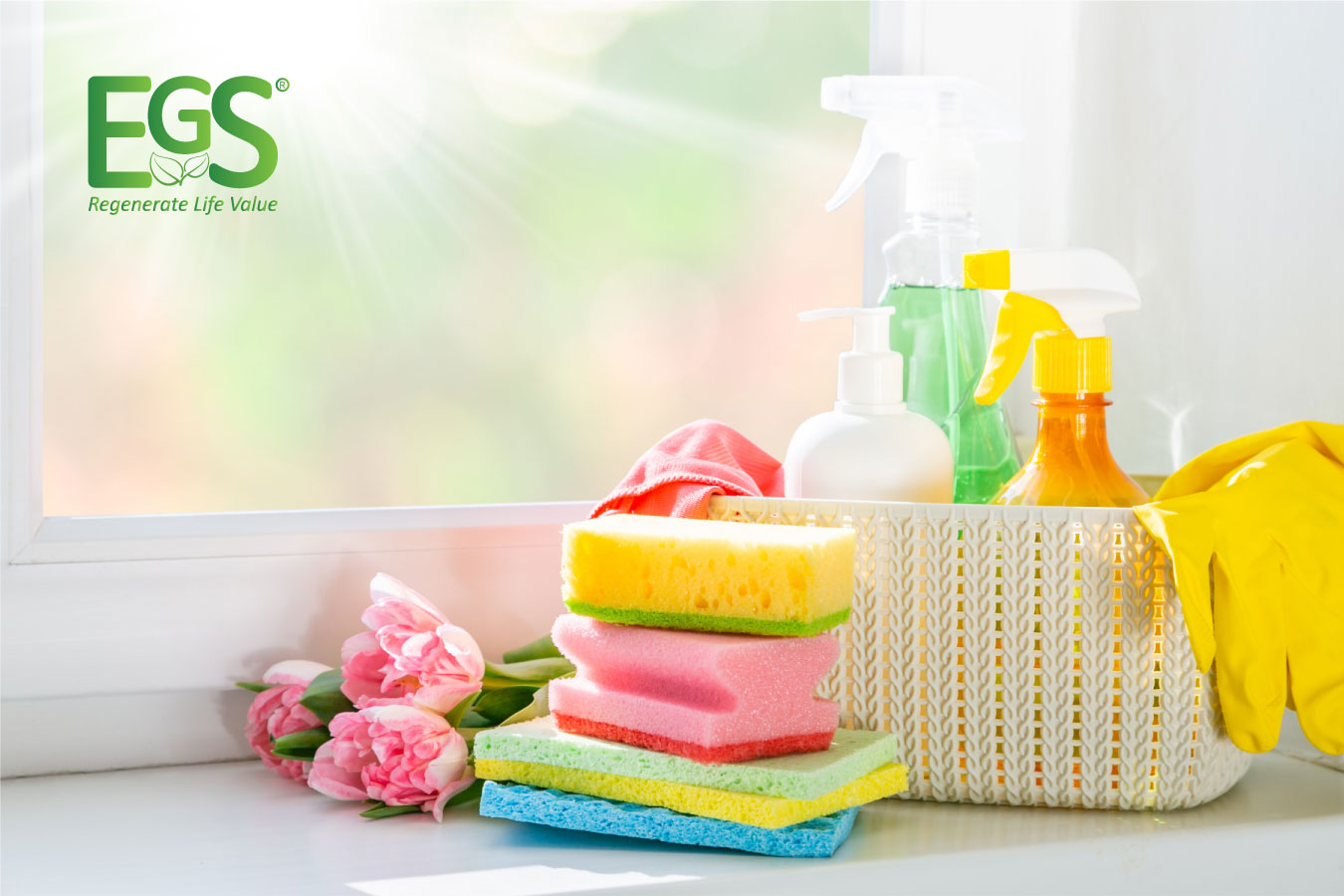 Chemical properties
Cleaning chemicals include organic and inorganic compounds. Inorganic compounds can be alkaline chemicals, neutral salts, or substances insoluble in water. They are extracted from nature or by man-made reactions without the addition of artificial chemicals.
The working process of cleaning chemicals
Reduce water tension, allowing water and soap to penetrate deeper into the stain.

Dissolve and remove stains (combination of rubbing, rubbing, scrubbing, etc.)

Apply a protective layer to the surface, preventing the stain from being re-adhered.
EGS-Comprehensive cleaning chemical solution
An industrial cleaning chemical solution
Metal, machine, and equipment cleaning chemicals
Goodmaid Pro 160 Steel Brite is a chemical with basic properties, made entirely from natural materials that do not create hydrocarbon solvents that are dangerous to the health of users. With high cleaning efficiency, it is capable of easily removing grease stains while leaving a transparent protective layer to help brighten surfaces of metal, machines, and equipment. GMP 160 Steel Brite is widely used in daily life and commerce, in addition to industrial cleaning.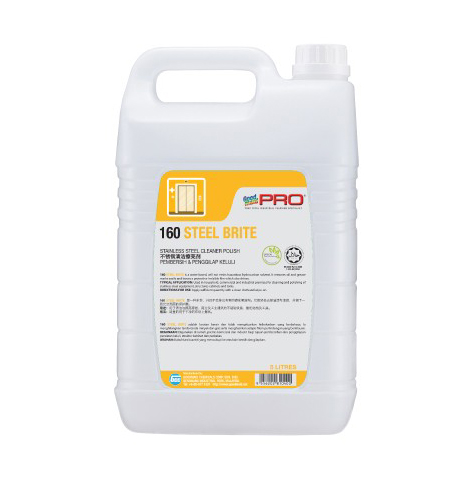 GMP 160 Steel Brite
Car and motorcycle cleaning chemicals
With gentler cleaning properties than industrial cleaning chemicals, GMP 163 Car Wash is one of the car and motorcycle cleaning chemicals were chosen by many people because of its efficient ability to clean up layers of road dust and grease on the car. Not only that, but this chemical also has the effect of creating a gloss on the car without causing scratches on the paint surface thanks to the emulsifier. It also dislodges the bond between the stain and the surface with high efficiency, minimizing the rust condition of components and spare parts in the vehicle.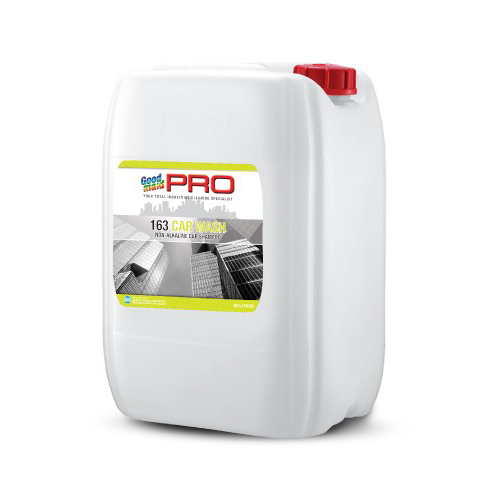 GMP 163 Car Wash
Chemical solutions for household cleaning
Household cleaning chemicals
These are the most common types of chemicals in daily life. They are usually in the form of powder, water, or cream, such as washing powder, dishwashing liquid, kitchen cleaning solution, hand sanitiser, etc. These chemicals can quickly and effectively remove dirt and grease from dirty clothes and items. Typically, GMP 301 Ease Zap is a butyl-free grease cleaning solution that is highly effective in dissolving stubborn dirt and grease, separating them from surfaces so they can be easily washed away by water.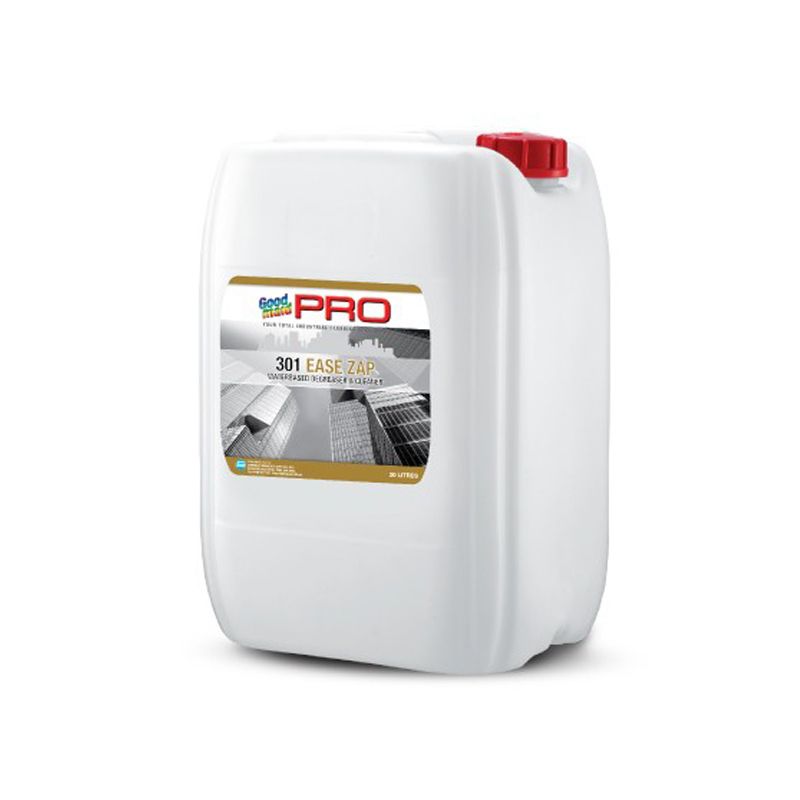 GMP 301 Ease Zap
Chemicals for cleaning pipes
After a long time of use, the sewer line will be covered with dirt from food particles, grease, hair, etc., creating conditions for the growth of bacteria and even causing blockage of the drainage system. The most perfect solution is GMP 122 Deo Disinfect, a cleaning solution for domestic pipes with high cleaning and bactericidal capabilities. The product does not contain solvents and is safe on material surfaces. At the same time, it contains pinewood essential oil that gives it a natural scent after use.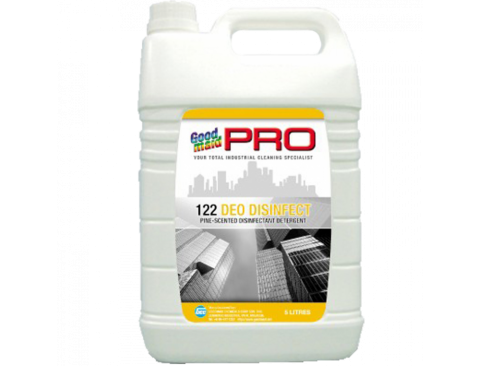 GMP 122 Deo Disinfect
Notes when using cleaning chemicals
Almost all cleaning chemicals on the market today are certified safe for consumers. However, to protect your health, in addition to choosing to buy chemicals of trusted origin, users should pay attention to the following rules:
Read the user manual carefully before using it.

Fully equip yourself with protective equipment such as gloves, masks, protective clothing or masks...

Avoid getting chemicals into contact with your skin and eyes. In the event of accidental contact, you should wash off with water as quickly as possible.

Store the product in a cool, dry place, out of the reach of children.
...............................................................
Contact information:
EGS
Address: 5 Floor, Song Do Tower, 62A Pham Ngoc Thach St., Vo Thi Sau Ward, District 3, Ho Chi Minh City.
Hotline: 0908 061 427
Facebook: www.facebook.com/egs.vn.EcoGreentechSolution
LinkedIn: https://www.linkedin.com/company/eco-greentech-solution/
Haravan: online.egs.vn
Shopee: https://shopee.vn/congtyegs_123
Lazada: https://www.lazada.vn/shop/egs-1628481374?path=index.htm&lang=vi&pageTypeId=1
Cleaning chemicals
chemical safety